Your First Visit to Our Muncie Practice
Beginning Chiropractic Care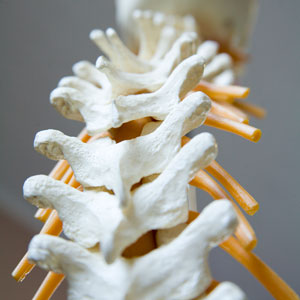 New patients should expect an hour to an hour and a half on their first chiropractic visit. This allows for history taking, exam, X-rays and treatment.
We ask all Muncie Spine and Rehab patients to sign in upon arrival and to indicate if this visit is for a new or existing condition.
You will need to bring all insurance information, your preferred method of payment, and a photo ID. We will also take a photo of you to be downloaded into your file. Please bring your current X-rays and/or MRI's, have your intake paperwork already filled to decrease the amount of time needed on this visit.
NEW PATIENT PAPERWORK »

Please be prepared to answer questions regarding your current complaints and your past medical history as well as some general health questions regarding blood relatives. We require a list of all medications you take including prescription, over-the-counter, and supplements. If you were involved in an auto or work-related accident, this needs to be stated at the time you call for your first appointment. Additional documentation needs to be obtained for this type of care.
You may need to change into a gown for the exam and X-rays. Otherwise, disrobing is usually not necessary. During this time we will call your insurance carrier to obtain your Chiropractic benefits.
You Chiropractic Care Plan
Once one of our doctors has examined you and studies your X-rays he will discuss with you his prescribed treatment plan. Depending upon several factors, treatment may or may not be done on the first visit. You will be given a New Patient Packet which contains descriptions of various treatments, instructions on what to do (and not do) at home, and often some product samples.
You will be directed back to the front desk in the reception area to check out. We accept cash, checks, and all major credit/debit cards. Future appointments can be made at this time. We make every effort to offer convenient office hours so that you can be compliant with your individual treatment plan.
Contact Muncie Spine and Rehab today to make an appointment.
CONTACT US »
---
Muncie Spine and Rehab First Visit | (765) 288-4769