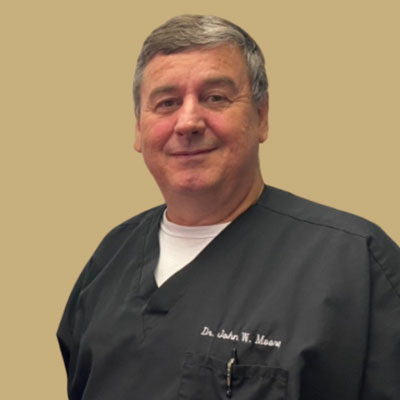 Dr. John Moore
Chiropractic Care Changed My Life
I became interested in the healing arts at a young age. I was treated for a chronic hip condition in high school. No one could seem to help me and it was affecting my cross-country running.
I tried chiropractic after being urged by my uncle and was sold on the ease at which my problem was diagnosed and corrected. Chiropractic just made sense to me and it was a natural form of health care that was very important to me also.
Combining Chiropractic Care With My Family Life
I have a Bachelors degree from Ohio State University, and became a Doctor of Chiropractic at Palmer Chiropractic University.
I am not just a chiropractor, I am a family man. My wife Julie and I have four children. We enjoy boating, golfing, and fishing together as a family. I get adjusted regularly, and believe strongly in herbs and vitamins to help enhance my immune system and healing potential.
Muncie Spine and Rehab has a reputation in Muncie built on stopping pain and restoring health – let us show you! Call now to schedule an appointment.
CHIROPRACTIC CARE »
---
Dr. John Moore | (765) 288-4769